"FamilyLife Today®"

with

"Dennis Rainey"
Learning Through a Mentor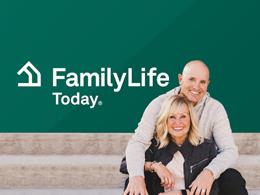 Author Kent Evans encourages men to unlock the hidden wisdom of others by seeking them out as mentors. Evans remembers how a former employer called him to task when he didn't have a project finished on time. Evans still marvels at the hard lesson he learned that day and continues to seek out mentors for himself.

Where Have All the Mentors Gone?

-

Thursday, March 23, 2017

Kent Evans, co-founder of Manhood Journey, discusses the impact his friend's father, John, had on him when he was young. Kent talks about the letter John wrote to him in college and how it influenced him to seriously consider putting his faith in Christ.

Cherish as Protection

-

Wednesday, March 22, 2017

Cherishing, begins with the desire to protect your spouse emotionally, physically, and spiritually. Gary Thomas, a husband to Lisa for 30 years, tells a story shared by Dr. Greg Bledsoe, now surgeon general of Arkansas, who learned a powerful lesson in cherishing as he watched an elderly man care for his invalid wife.

To Love and to Cherish

-

Tuesday, March 21, 2017

Gary Thomas, author of "Cherish," encourages husbands and wives to cherish their spouses by celebrating who they uniquely are. A person needs to see their spouse as their one and only, and must be careful not to compare. Cherishing means affirming and loving our spouse, and being eternally grateful for them.

What Does It Mean to Cherish?

-

Monday, March 20, 2017

Best-selling author Gary Thomas explains that when you show off the beauty of your spouse and showcase them instead of yourself, you are cherishing them. Conversely, demoralizing or discouraging your spouse is a characteristic of contempt, and the opposite of this high value.

Equipping Leaders in the Local Church

-

Friday, March 17, 2017

Dennis and Barbara Rainey, Bob Lepine, and Ron Deal provide solid biblical answers on questions concerning young men struggling to launch, church and family conflicts, and how to offer counsel regarding adultery and pornography.

Four Types of Mothers

-

Thursday, March 16, 2017

Author and mother of three Hettie Brittz knows first-hand about God's faithfulness to His children. Brittz describes four different types of mothers: the rose bush, the palm tree, the pine tree, and the boxwood. She tells how each type is uniquely equipped to be the perfect mother for the child or children God has called her to raise.

The Motherhood Challenge

-

Wednesday, March 15, 2017

Hettie Brittz, author of "(un)Natural Mom," was eager to start her family when she married at 20. After delaying motherhood, she was thrilled to find out she was expecting, and even more thrilled when her baby girl was born. Motherhood proved more challenging than she expected, however. Brittz tells how God helped her be the mom her children needed.

Forgiveness Is Not Optional

-

Tuesday, March 14, 2017

From the FamilyLife Today vault, hear classic conversations from Dave and Ann Wilson, Shaunti Feldhahn, David Stoop, and Bryan Loritts about the constructive nature of biblical conflict resolution, and the value of forgiveness.

Conflict Is Necessary

-

Monday, March 13, 2017

A healthy relationship without conflict is a myth. Failing to resolve conflict in marriage leads to stagnation, providing the perfect conditions for bitterness and resentment to take root, making it hard to extend and receive forgiveness. From the FamilyLife Today vault, hear classic conversations about conflict and forgiveness.


<! -- Study Light - Lockerdome Content Ad Unit Embed -->
Lectionary Calendar
Monday, March 27th, 2017
the Fourth Week of Lent
There are 20 days til Easter!
ADVERTISEMENT