Lectionary Calendar
Friday, September 29th, 2023
the Week of Proper 20 / Ordinary 25

Bible Encyclopedias
Cyclopedia of Biblical, Theological and Ecclesiastical Literature
Browse by letter: A
Abigail
Abihail
Abihu
Abihud
Abijah
Abijam
Abila
Abilene
ABILITY.
Abilius
Abillon, Andre D
Abimael
Abimelech
Abimurgan
Abinadab
Abington, William
Abinoam
Abiob, Aaron.
Abios
Abiram
Abiron
ABIS.
Abisei
Abishag
Abishai
Abishalom
Abishua
Abishur
Abisum
Abital
Abitub
Abiud
ABIYONAH.
Abjia Goni
Abjuration
Ablabius, or Ablavius
Able (or Abel) Thomas
Ablon
Ablutiis (or Abluviis), Geoffroy de
Ablution
Ablution of Hands
Ablution of the Feet
Ablution of the Head
Ablution of the Sacred Vessels
Abnaim
Abner
Abner (Rabbi)
Abnet
Abo
Aboab, Emanuel
Aboab, Isaac of Castile
Aboab, Isaac of San Juan de Luz
Aboanifa
ABODAH.
Abolition of Slavery.
Abomination
Aboresi Giacomo
Abortion
ABOTH.
Aboudad
Abra de Raconis, Charles Francois
Abrabanel, Abrabenel, or Abravanal Isaac
Abracadabra
Abraham
Abraham (Bishop)
Abraham (or Ephrem)
Abraham (or Ibrahim)
Abraham (or Seba [sabaa])
Abraham a Sancta Clara
Abraham ben-Chaila or Haja
Abraham Ecchelensis.
Abraham Ostroh, ben-David
Abraham Saint
Abraham Shalom, ben-Isaac ben-Samuel
Abraham St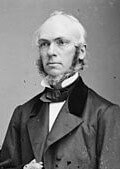 John McClintock & James Strong
Welcome to the 'Cyclopedia of Biblical, Theological and Ecclesiastical Literature', one of the encyclopedias resources FREELY available on StudyLight.org!
Containing 49,814 entries cross-referenced and cross-linked to other resources on StudyLight.org, this resource can be classified as a required reference book for any good study library.
The Cyclopaedia of Biblical, Theological and Ecclesiastical Literature is a reference work of ten volumes and two supplements published in the 19th century, co-authored by John McClintock, academic and minister, and Dr. James Strong, professor of exegetical theology.
All scripture references and reference to other entries within the text have been linked. To use this resource to it's full potential, follow all the links presented within the text of the entry you are reading.
StudyLight relies on cutting-edge technology to enhance your experience through our 'AutoSuggest' feature. To activate this feature you must be using: Apple Safari, Google Chrome, Firefox, Opera and Microsoft Edge or a more recent version of any of these. This feature allows you to start typing your query in the search box. Beginning with the second letter typed, our system will display a drop-down list of suggestions that are found in this resource. Click an entry displayed in the drop-down box and then the 'find' button to view that entry.
If you find a link that doesn't work correctly, please use our convenient contact form. Please tell us the reference work title, entry title and/or number (this can be found in the address line), and a brief description of the error found. We will review and make corrections where needed.
You can also use this form if you have any suggestions about how to improve the usability of this resource.