Attention!
Tired of see ads while studying? Now you can enjoy an "Ads Free" version of the site for as little as 10¢ a day.
Click here to get started today!
Bible Commentaries
Brian Bell Commentary on the Bible
Old Testament
New Testament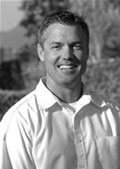 Brian Bell is an American pastor who has led his congregation at Calvary Murrieta, in Murrieta California since 1989. Brian's desire is to Love God completely, Love people authentically, and to make disciples globally, which has led him to travel to over 30 countries. Brian's emphasis, besides teaching God's Word, is on Missions and working to fight Human Trafficking both domestically & globally. Brian's radio program is, 'Feed My Sheep'. Brian is Adjunct Faculty and Guest Lecturer at Calvary Chapel Bible College.
Lectionary Calendar
Wednesday, May 5th, 2021
the Fifth Week after Easter