Attention!
For 10¢ a day you can enjoy StudyLight.org ads
free while helping to build churches and support pastors in Uganda.
Click here to learn more!
Bible Commentaries
Gann's Commentary on the Bible
Old Testament
New Testament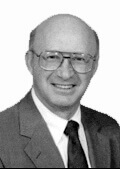 Windell Gann
Windell Gann is Minister Emeritus at the Rogersville Church of Christ in Rogersville, Alabama.
Having preached the Gospel for over 40 years, in congregations in Ohio and Alabama, brother Gann retired in 2006.
He holds several degrees in Bible with a background in Religious Education and currently teaches Bible class in the church as well as pulpit fill-in as needed.
Lectionary Calendar
Thursday, January 27th, 2022
the Third Week after Epiphany