Lectionary Calendar
Wednesday, October 4th, 2023
the Week of Proper 21 / Ordinary 26

Bible Commentaries

Hampton's Commentary on Selected BooksHampton's Commentary
Old Testament
New Testament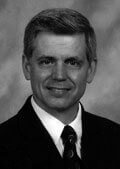 Gary Hampton
Gary C. Hampton has been preaching since 1968 and has done work in North Little Rock, Arkansas; Mobile, Alabama; and Valdosta, Georgia.

He is currently serving as the pulpit minister for the Jefferson Avenue church in Cookeville, Tennessee. Gary is also teaching in the Nashville School of Preaching and Biblical Studies. He graduated from Freed-Hardeman University with a B. A. in Bible in 1976 and received his M. A. in Biblical Studies from Theological University of America in 1996.

Hampton has 16 books in print, In the Beginning, Seldom Studied Scriptures, When God Ruled Israel, The Earliest Christians, God's Way to Right Living, Strengthening the Temple of God, Galatians: Freedom In Christ, Walking in the Lord's Way, Rejoicing in the Lord, The Sufficiency of Christ, Letters to Young Preachers, Christ Is Superior, Practical Christianity, Developing Patient Determination, That You May Know... and Unseen Hand: A Father and Son View Providence. He has written for The World Evangelist, The Voice of Truth International and the Gospel Advocate.

He has preached in 23 states and done mission work in 5 foreign countries. Gary and his wife Teresa have two children, Nathan and Tabitha.