Attention!
Tired of seeing ads while studying? Now you can enjoy an "Ads Free" version of the site for as little as 10¢ a day.
Click here to get started today!
Bible Commentaries
C. H. Mackintosh's Notes on the Pentateuch
Old Testament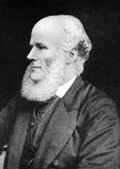 Charles Spurgeon offers the following comment on C.H. Mackintosh's Notes on Leviticus:
"We do not endorse Plymouthism which pervades these notes, but they are frequently suggestive. Should be read cautiously."
Lectionary Calendar
Friday, June 25th, 2021
the Week of Proper 7 / Ordinary 12