Attention!
For 10¢ a day you can enjoy StudyLight.org ads
free while helping to build churches and support pastors in Uganda.
Click here to learn more!
Bible Commentaries
Mackintosh's Notes on the Pentateuch
Old Testament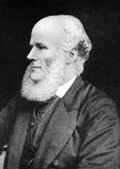 Charles Spurgeon offers the following comment on C.H. Mackintosh's Notes on Leviticus:
"We do not endorse Plymouthism which pervades these notes, but they are frequently suggestive. Should be read cautiously."
Lectionary Calendar
Tuesday, December 7th, 2021
the Second Week of Advent