Attention!
For 10¢ a day you can enjoy StudyLight.org ads
free while helping to build churches and support pastors in Uganda.
Click here to learn more!
Bible Commentaries
Pett's Commentary on the Bible
Old Testament
New Testament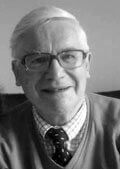 Dr. Peter Pett
Dr. Peter Pett BA BD (Hons-London) DD is a retired Baptist minister and college lecturer. He holds a BD (good honours) from King's College London and was trained at what is now the London School of Theology (formerly London Bible College).

Commentary excludes 1 and 2 Chronicles, Esther, Job, and Psalms 67-150 because the material has not yet been written.
Lectionary Calendar
Friday, January 28th, 2022
the Third Week after Epiphany