Attention!
Tired of seeing ads while studying? Now you can enjoy an "Ads Free" version of the site for as little as 10¢ a day and support a great cause!
Click here to learn more!
Bible Commentaries
Pett's Commentary on the Bible
Old Testament
New Testament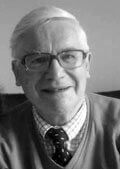 Dr. Peter Pett
Dr. Peter Pett BA BD (Hons-London) DD is a retired Baptist minister and college lecturer. He holds a BD (good honours) from King's College London and was trained at what is now the London School of Theology (formerly London Bible College).

Commentary excludes 1 and 2 Chronicles, Esther, Job, and Psalms 67-150 because the material has not yet been written.
Lectionary Calendar
Friday, January 21st, 2022
the Second Week after Epiphany