Lectionary Calendar
Friday, December 8th, 2023
the First Week of Advent
Attention!
StudyLight.org has pledged to help build churches in Uganda. Help us with that pledge and support pastors in the heart of Africa.
Click here to join the effort!
Bible Concordances
Thompson Chain Reference
Browse by letter: I
I Am
I Am's of Christ
I Will's of Christ
Ice
Iconium
Iconoclasm
Identification of Believers with Christ
Idle Songs
Idleness
Idol
Idolatrous
Idolatry
Idols
If's, Satanic
Ignorance
Image, Divine
Images
Imagination, Evil
Imitation
Immanuel
Immaturity, Spiritual
Immediate
Imminence
Immortal Soul
Immortality
Immovable, Saints
Immunity
Immutability
Impartiality, Divine
Impatience
Impenitence
Imperative Call
Imperfection, Human
Imperfections, of Good Men
Impiety
Importunity
Imposition of Hands
Imprecations
Impress of Sin
Impressions, Fleeting
Imprisonment
Improvidence
Imprudence
Impurity
In Christ's Name
In Christ's Presence
In Christ, Abiding
In God's Sight
Inability, Human
Incarnation
Incense
Inconsistency
Inconstancy
Incorruptibility of Leaders
Increase
Indecision
Indifference
Indignation
Indignities Suffered, by Christ
Indispensable, Christ
Indolent Sleep
Indulgence, Parental
Industry
Indwelling Christ
Inescapable Question
Infallible Proofs
Infanticide
Infatuation
Infidelity
Infirmities
Influence
Influences, Evil
Ingathering, Feast of
Ingratitude
Inheritance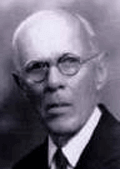 Dr. Frank C. Thompson
Welcome to the 'Thompson Chain Reference', one of the concordances resources FREELY available on StudyLight.org!
Containing 3,738 entries cross-referenced and cross-linked to other resources on StudyLight.org, this resource can be classified as a required reference book for any good study library.
Drawn from over 30 years of Bible study, Dr. Thompson examined every verse of the Bible to determine their exact meaning. He then arranged topical chains from the verses for easier, more in-depth study.
All scripture references and reference to other entries within the text have been linked. To use this resource to it's full potential, follow all the links presented within the text of the entry you are reading.
StudyLight relies on cutting-edge technology to enhance your experience through our 'AutoSuggest' feature. To activate this feature you must be using: Apple Safari, Google Chrome, Firefox, Opera and Microsoft Edge or a more recent version of any of these. This feature allows you to start typing your query in the search box. Beginning with the second letter typed, our system will display a drop-down list of suggestions that are found in this resource. Click an entry displayed in the drop-down box and then the 'find' button to view that entry.
If you find a link that doesn't work correctly, please use our convenient contact form. Please tell us the reference work title, entry title and/or number (this can be found in the address line), and a brief description of the error found. We will review and make corrections where needed.
You can also use this form if you have any suggestions about how to improve the usability of this resource.