Lectionary Calendar
Sunday, December 10th, 2023
the Second Week of Advent
Attention!
Partner with StudyLight.org as God uses us to make a difference for those displaced by Russia's war on Ukraine.
Click to donate today!
Bible Encyclopedias
Cyclopedia of Biblical, Theological and Ecclesiastical Literature
Browse by letter: C
Caaba
Cab
Cabala
Caballero, Raymondo Diosada
Caballo, Bonaventura
Cabasilas, Nicolas
Cabasilas, Nilus
Cabassole, Philippe de
Cabassut (Cabassutius), Jean
Cabbon
Cabbon. Lieut
Cabersussa, Council of
CABET.
Cabezalero, Juan Martin de
Cabiac, Claude de Bane
Cabin
Cabiri
Cabiz, Also Called Aime
Cabling
Cabot, Marston
Cabral, Francios
Cabrera (Morales), Francisco
Cabrera, Alfonso de
Cabrera, Pedro
Cabrisseau, Nicolas
Cabul
Cacalla
Caccia, Guglielmo
Caccia, Orsola
Caccia, Pompeo
Cacciaguena, Buonsignore (or Geronimo)
Caccianiga, Francesco
Cacciari, Pietro Tommaso
Caccini, Giovanni
Caccini, Tommaso
Caccioli, Giovanni Battista
Cachet, Jean
Cacodaemon
Cad
Cadalous (Lat. Cadolus or Cadeolus), Pietro
CADAN.
Cadana, Salvatore
Cadda (Ceadda, or Chad)
Cadden, Robert
Caddis
Cadell
Cademann, Adam Theodule (or Gotthelf)
Cademann, Johann Georg.
Cademann, Johann Rudolph
Cadeoldus (or Edoldus), Saint
Cades
Cades-Barne
Cadesreuter, Christoph
Cadfan
Cadfarch
Cadfrawd
Cadgyfarch
Cadharians
Cadiocenus (Thadiocenus or Thadiacus)
Cadion, Jean Baptiste
Cadir
Cadizadelites
Cadle, Richard F
Cadmiel
Cadmus
Cado (or Cataw)
Cadoc (Cadocus, Docus, Cathmael, Cattwg the Wise)
Cadog
Cadogan, William Bromley, Hon.
Cadonici, Giovanni
Cadonici, Giovanni
CADOTIS.
Cadovius, Anton Gunther
Cadrod
Cadry, Jean Baptiste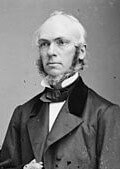 John McClintock & James Strong
Welcome to the 'Cyclopedia of Biblical, Theological and Ecclesiastical Literature', one of the encyclopedias resources FREELY available on StudyLight.org!
Containing 49,814 entries cross-referenced and cross-linked to other resources on StudyLight.org, this resource can be classified as a required reference book for any good study library.
The Cyclopaedia of Biblical, Theological and Ecclesiastical Literature is a reference work of ten volumes and two supplements published in the 19th century, co-authored by John McClintock, academic and minister, and Dr. James Strong, professor of exegetical theology.
All scripture references and reference to other entries within the text have been linked. To use this resource to it's full potential, follow all the links presented within the text of the entry you are reading.
StudyLight relies on cutting-edge technology to enhance your experience through our 'AutoSuggest' feature. To activate this feature you must be using: Apple Safari, Google Chrome, Firefox, Opera and Microsoft Edge or a more recent version of any of these. This feature allows you to start typing your query in the search box. Beginning with the second letter typed, our system will display a drop-down list of suggestions that are found in this resource. Click an entry displayed in the drop-down box and then the 'find' button to view that entry.
If you find a link that doesn't work correctly, please use our convenient contact form. Please tell us the reference work title, entry title and/or number (this can be found in the address line), and a brief description of the error found. We will review and make corrections where needed.
You can also use this form if you have any suggestions about how to improve the usability of this resource.