Lectionary Calendar
Saturday, December 2nd, 2023
the Week of Christ the King / Proper 29 / Ordinary 34
Attention!
Tired of seeing ads while studying? Now you can enjoy an "Ads Free" version of the site for as little as 10¢ a day and support a great cause!
Click here to learn more!
Bible Encyclopedias
Cyclopedia of Biblical, Theological and Ecclesiastical Literature
Browse by letter: F
Faber
Faber (2)
Faber (3)
Faber Tanaquil
Faber the Oratorian
Faber, Aegidius
Faber, Basil
Faber, Frederick William, D.D.
Faber, Georg
Faber, George Stanley
Faber, Jacobus
Faber, Jacobus Stapulensis
Faber, Johann Ernst
Faber, Johann Gottlieb
Faber, Johann Melchior
Faber, Johannes
Faber, Johannes (2)
Faber, Johanni
Faber, Matthias
Faber, Petrus
Faber, Philip
Fabianus
Fabiola
Fable
Fabre
Fabre, Jean
Fabre, Jean Claude
Fabri, Honore
Fabrica Ecclesie
Fabricius, Andreas
Fabricius, Christoph Gabriel
Fabricius, Georgius
Fabricius, Johann Ludwig
Fabricius, Johannes
Fabricius, Johannes (1)
Fabricius, Johannes (2)
Fabricius, Johannes Albert
Fabricius, Lorenz
Fabricius, Theodor
Fabricius, Theodosius
Fabricy, Gabriel
Fabronius, Hermann
Facciolati
Face
Facilides, Victorin Gottfried
Faculties
Faculty
Faculty (2)
Faculty Court
Facundus
Fadus Cuspius
Faes, Johann
Fagan, Luke, D.D.
Fagius, Paulus
Fagnani, Prosper
Fahlcrantz, Christian Erik
Faigaux, Francois Louis
Faillon, Michel Stiennie
Fainche
Fair
Fair Havens
Fairbairn, Patrick, D.D.
Fairbanks Erastus, Ll.d.
Fairchild, Ashbel Green, D.D.
Fairchild, Edward Henry, D.D.
Fairfowl (or Fairfull), Andrew
Fairlie (or Fairly), James, a.m.
Fairs
Fairy
Faith
Faith and Reason
Faith and Works
Faith of Jesus
Faith, Act of
Faith, Articles of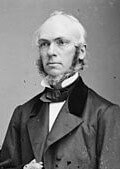 John McClintock & James Strong
Welcome to the 'Cyclopedia of Biblical, Theological and Ecclesiastical Literature', one of the encyclopedias resources FREELY available on StudyLight.org!
Containing 49,814 entries cross-referenced and cross-linked to other resources on StudyLight.org, this resource can be classified as a required reference book for any good study library.
The Cyclopaedia of Biblical, Theological and Ecclesiastical Literature is a reference work of ten volumes and two supplements published in the 19th century, co-authored by John McClintock, academic and minister, and Dr. James Strong, professor of exegetical theology.
All scripture references and reference to other entries within the text have been linked. To use this resource to it's full potential, follow all the links presented within the text of the entry you are reading.
StudyLight relies on cutting-edge technology to enhance your experience through our 'AutoSuggest' feature. To activate this feature you must be using: Apple Safari, Google Chrome, Firefox, Opera and Microsoft Edge or a more recent version of any of these. This feature allows you to start typing your query in the search box. Beginning with the second letter typed, our system will display a drop-down list of suggestions that are found in this resource. Click an entry displayed in the drop-down box and then the 'find' button to view that entry.
If you find a link that doesn't work correctly, please use our convenient contact form. Please tell us the reference work title, entry title and/or number (this can be found in the address line), and a brief description of the error found. We will review and make corrections where needed.
You can also use this form if you have any suggestions about how to improve the usability of this resource.