Lectionary Calendar
Wednesday, November 29th, 2023
the Week of Christ the King / Proper 29 / Ordinary 34
Attention!
Tired of seeing ads while studying? Now you can enjoy an "Ads Free" version of the site for as little as 10¢ a day and support a great cause!
Click here to learn more!
Bible Encyclopedias
Cyclopedia of Biblical, Theological and Ecclesiastical Literature
Browse by letter: O
O Beth
O Lux Beata Trinitas
O Miranda Vanitas
O Sapientia!
Oahu
Oak
Oak of Reformation
Oak, Council (or Synod) of the
Oak-Worship
Oakes, Urian
Oannes
Oates, Titus
Oath
Oath (2)
Oath Against Simony
Oath of a Christian
Oath of Abjuration
Oath of Allegiance
Oath of Canonical Obedience
Oath of Conformity and Obedience
Oath of Purgation
Oath of Supremacy
Oath, Burgess
Oaths of Allegiance and Supremacy
Obadiah
Obal
Obdia
Obduracy
Obe, Obeah, or Obi
Obed
Obed-Edom
Obedience
Obedience (Ecclesiastical)
Obedience of Christ
Obeirne, Thomas Lewis, D.D.
Obeisance
Oben
Ober-Ammergau
Obereit, Jakob Hermann
Oberhauser, Benedict
Oberkirchenrath
Oberlin Theology
Oberlin, Jean Frederic
Oberlin, Jeremiah James
Oberndorfer, Celestin
Oberrauch, Anton Nicolaus
Oberthur, Franz, Dr.
Oberto, Francesco Di
Obi
Obi (2)
Obil
Obit
Obituary
Obizzini, Tommaso
Object
Objections to Christianity.
Objective
Oblata
Oblates
Oblates (2)
Oblati
Oblation
Oblation (Christian)
Oblationarium
Obligation
Obligation (2)
Obligation, Feasts of
Obnaim
Oboth
Obotrites, Conversion of the.
Obrecht, Ulrich
Obregon, Bernard
Obregon, Pedro de
Obrien, James Thomas, D.D.
Obrien, John, D.D.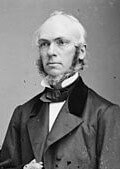 John McClintock & James Strong
Welcome to the 'Cyclopedia of Biblical, Theological and Ecclesiastical Literature', one of the encyclopedias resources FREELY available on StudyLight.org!
Containing 49,814 entries cross-referenced and cross-linked to other resources on StudyLight.org, this resource can be classified as a required reference book for any good study library.
The Cyclopaedia of Biblical, Theological and Ecclesiastical Literature is a reference work of ten volumes and two supplements published in the 19th century, co-authored by John McClintock, academic and minister, and Dr. James Strong, professor of exegetical theology.
All scripture references and reference to other entries within the text have been linked. To use this resource to it's full potential, follow all the links presented within the text of the entry you are reading.
StudyLight relies on cutting-edge technology to enhance your experience through our 'AutoSuggest' feature. To activate this feature you must be using: Apple Safari, Google Chrome, Firefox, Opera and Microsoft Edge or a more recent version of any of these. This feature allows you to start typing your query in the search box. Beginning with the second letter typed, our system will display a drop-down list of suggestions that are found in this resource. Click an entry displayed in the drop-down box and then the 'find' button to view that entry.
If you find a link that doesn't work correctly, please use our convenient contact form. Please tell us the reference work title, entry title and/or number (this can be found in the address line), and a brief description of the error found. We will review and make corrections where needed.
You can also use this form if you have any suggestions about how to improve the usability of this resource.