Lectionary Calendar
Saturday, December 2nd, 2023
the Week of Christ the King / Proper 29 / Ordinary 34
Attention!
StudyLight.org has pledged to help build churches in Uganda. Help us with that pledge and support pastors in the heart of Africa.
Click here to join the effort!
Bible Encyclopedias
Cyclopedia of Biblical, Theological and Ecclesiastical Literature
Browse by letter: U
Ubaldini, Roger
Ubbonites
Ubertinus
Ubiety
Ubiquitarians
Ubiquity
Ublanizn
Uboze
Ucal
Ucalegon
Uckewallists
Udainsakr
Udall, Ephraim
Udall, John
Udall, Nicholas
Udine, Giovanni Da
Udine, Girolamo Da
Udur
Udvarde, the Council of
Ueberweg, Friedrich
Uel
Ughelli, Fernando
Uginda
Ugolino, Blaisio
Uhland, Ludwig Joseph
Uhle, August Georg
Uhlemann, Friedrich
Uhlich, Leberecht
Ujen
Ukko
Ukkuma
Uknaz
Ulai
Ulam
Ulber, Christian Samuel
Ulenberg, Caspar
Ulff, Hermann Wilhelm
Ulfilas
Ulfruna
Ulin, John
Ulius
Ulla
Ullan Machaitse
Ulldra
Uller
Ullmann, Karl
Ulmann, Karl Christian
Ulphilas
Ulric of Augsburg
Ulrich
Ulrich, Jean
Ulrici, Hermann
Ulrick, Henry
Ulster, Synod of
Ultimate Appeal to Scripture Authority
Ultor
Ultramontanists
Uma
Umbraculum
Umbreit, Friedrich Wilhelm Carl
Umbrella
Ummah
Ummah (2)
Umuruk
Umvin, John Harding
Unam Sanctam
Unbelief
Unbloody Sacrifice
Unchangeableness of God
Uncial Letters
UncircuMcIsed
Unclean
Uncleanness
Uncles, Joseph
Unconditioned Election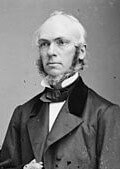 John McClintock & James Strong
Welcome to the 'Cyclopedia of Biblical, Theological and Ecclesiastical Literature', one of the encyclopedias resources FREELY available on StudyLight.org!
Containing 49,814 entries cross-referenced and cross-linked to other resources on StudyLight.org, this resource can be classified as a required reference book for any good study library.
The Cyclopaedia of Biblical, Theological and Ecclesiastical Literature is a reference work of ten volumes and two supplements published in the 19th century, co-authored by John McClintock, academic and minister, and Dr. James Strong, professor of exegetical theology.
All scripture references and reference to other entries within the text have been linked. To use this resource to it's full potential, follow all the links presented within the text of the entry you are reading.
StudyLight relies on cutting-edge technology to enhance your experience through our 'AutoSuggest' feature. To activate this feature you must be using: Apple Safari, Google Chrome, Firefox, Opera and Microsoft Edge or a more recent version of any of these. This feature allows you to start typing your query in the search box. Beginning with the second letter typed, our system will display a drop-down list of suggestions that are found in this resource. Click an entry displayed in the drop-down box and then the 'find' button to view that entry.
If you find a link that doesn't work correctly, please use our convenient contact form. Please tell us the reference work title, entry title and/or number (this can be found in the address line), and a brief description of the error found. We will review and make corrections where needed.
You can also use this form if you have any suggestions about how to improve the usability of this resource.