Lectionary Calendar
Tuesday, December 5th, 2023
the First Week of Advent
Bible Encyclopedias
Cyclopedia of Biblical, Theological and Ecclesiastical Literature
Browse by letter: P
Paaneah
Paarai
Pabisch, Francis Joseph, D.D., LL.D.
Pablo, Christiani
Pabricius, Franciscus
Pabricius, Johannes (2)
Pacareau, Pierre
Pacatiana
Pacaud, Pierre
Pacca, Bartolomeo
Paccanarists
Pacchiarotto, Jacopo
Paccori, Ambroise
Pace
Pace Haut
Pace, Richard
Pachacamac
Pachamama
Pacheco, Francisco
Pachmann, Theodor
Pachomius
Pachomius (2)
Pachomius (3)
Pachymeres, Georgius
Paci, Ranieri
Pacian
Pacianus
Paciaudi, Paolo Maria
Pacification, Edicts of
Pacificators
Pacificus
Pack, Otto von
Packard, Alpheis Spring, D.D.
Packard, Hezekial. D.D.
Packard, Theophilus
Packer, David, M.d.
Padan
Padan-Aram
Paddle
Paddock, Benjamin Green
Paddock, James H.
Paddock, Zacariah, D.D.
Paderborn
Padilla, Francesco de
Padon
Padova, (Maestro), Angelo
Padova, Girolamo Da
Padovanino, Francesco
Padovano, Antonio and Giovanni
Padovano, Giusto
Padua
Pae Atua
Paean
Paean (2)
Paedagogics
Paedobaptism
Paedobaptists
Paedothysia
Paelinck, Joseph
Paenula
Paeonia
Paez, Gaspar
Paez, Pedro
Paganalia
Paganelli, Niccolo
Pagani, Gregorio
Pagani, Vincenzio
Paganism
Pagasaeus
Page, David Cook, D.D.
Page, Durand
Page, Edward
Page, Joseph Rusling, D.D.
Page, Samuel
Page, William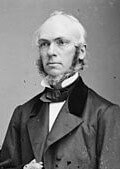 John McClintock & James Strong
Welcome to the 'Cyclopedia of Biblical, Theological and Ecclesiastical Literature', one of the encyclopedias resources FREELY available on StudyLight.org!
Containing 49,814 entries cross-referenced and cross-linked to other resources on StudyLight.org, this resource can be classified as a required reference book for any good study library.
The Cyclopaedia of Biblical, Theological and Ecclesiastical Literature is a reference work of ten volumes and two supplements published in the 19th century, co-authored by John McClintock, academic and minister, and Dr. James Strong, professor of exegetical theology.
All scripture references and reference to other entries within the text have been linked. To use this resource to it's full potential, follow all the links presented within the text of the entry you are reading.
StudyLight relies on cutting-edge technology to enhance your experience through our 'AutoSuggest' feature. To activate this feature you must be using: Apple Safari, Google Chrome, Firefox, Opera and Microsoft Edge or a more recent version of any of these. This feature allows you to start typing your query in the search box. Beginning with the second letter typed, our system will display a drop-down list of suggestions that are found in this resource. Click an entry displayed in the drop-down box and then the 'find' button to view that entry.
If you find a link that doesn't work correctly, please use our convenient contact form. Please tell us the reference work title, entry title and/or number (this can be found in the address line), and a brief description of the error found. We will review and make corrections where needed.
You can also use this form if you have any suggestions about how to improve the usability of this resource.