Lectionary Calendar
Monday, December 4th, 2023
the First Week of Advent
Attention!
For 10¢ a day you can enjoy StudyLight.org ads
free while helping to build churches and support pastors in Uganda.
Click here to learn more!
Bible Dictionaries
Vine's Expository Dictionary of NT Words
Browse by letter: T
Tabernacle
Table
Tablet
Tackling
Tail
Take
Talent
Tales
Talitha
Talk
Talkers
Talking
Tame
Tanner
Tare
Tares
Tarry
Taste
Tattler
Taught
Taxed, Taxing
Teach
Teacher, False Teachers
Teaching
Tear, Torn
Tears
Tedious
Teeth
Tell
Temper Together
Temperance, Temperate
Tempest
Tempestuous
Temple
Temple Keeper
Temporal
Tempt
Temptation
Tempter
Ten
Tend
Tender
Tender-Hearted
Tent-Makers
Tenth
Tents
Terrestrial
Terrible
Terrify
Terror
Testament
Testator
Testify
Testimony
Tetrarch
Than
Thank, Thanks, Thankful, Thankfulness, Thanksgiving, Thankworthy
That
Theater
Thee
Theft
Their, Theirs
Them, Themselves
Then
Thence
Thenceforth
There, Thither
Thereabout
Thereat
Thereby
Therefore
Therein, Thereinto, Thereof, Thereon, Thereout, Thereto, Thereunto, Thereupon, Therewith
These
They, They Themselves
Thick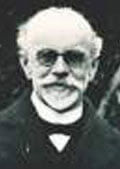 William Edwy Vine
Welcome to the 'Vine's Expository Dictionary of NT Words', one of the dictionaries resources FREELY available on StudyLight.org!
Containing 3,438 entries cross-referenced and cross-linked to other resources on StudyLight.org, this resource can be classified as a required reference book for any good study library.
With over 3,400 entries, this timeless classic is THE reference guide to New Testament Greek words for English readers. It explains the meaning of the original Greek with the added dimension of the context of the Greek word.
All scripture references and reference to other entries within the text have been linked. To use this resource to it's full potential, follow all the links presented within the text of the entry you are reading.
StudyLight relies on cutting-edge technology to enhance your experience through our 'AutoSuggest' feature. To activate this feature you must be using: Apple Safari, Google Chrome, Firefox, Opera and Microsoft Edge or a more recent version of any of these. This feature allows you to start typing your query in the search box. Beginning with the second letter typed, our system will display a drop-down list of suggestions that are found in this resource. Click an entry displayed in the drop-down box and then the 'find' button to view that entry.
If you find a link that doesn't work correctly, please use our convenient contact form. Please tell us the reference work title, entry title and/or number (this can be found in the address line), and a brief description of the error found. We will review and make corrections where needed.
You can also use this form if you have any suggestions about how to improve the usability of this resource.