Lectionary Calendar
Sunday, December 10th, 2023
the Second Week of Advent
Attention!
StudyLight.org has pledged to help build churches in Uganda. Help us with that pledge and support pastors in the heart of Africa.
Click here to join the effort!
Bible Dictionaries
Vine's Expository Dictionary of NT Words
Browse by letter: E
Each Other
Each, Each Man, Each One
Eagle
Ear
Ear (2)
Early
Earnest
Earnest, Earnestness, Earnestly
Earth
Earthen, Earthly, Earthy
Earthquake
Ease, Eased
Easily
East
Easter
Easy, Easier, Easily
Eat, Eat with, Eating
Edge, Edged
Edification, Edify, Edifying
Effect
Effectual
Effeminate
Effulgence
Egg
Eight, Eighteen, Eighth
Either
Elder, Eldest
Elect, Elected, Election
Elements
Eleven, Eleventh
Eloquent
Else
Elsewhere
Embark
Embolden
Embrace
Emerald
Emperor
Empty
Emulation
Enable
Enact
Enclose
Encounter
Encourage, Encouragement
End, Ending
Endeavor
Endless
Endue
Endure, Enduring
Enemy
Engrafted
Engrave
Enjoin
Enjoy
Enlarge
Enlighten
Enmity
Enough
Enquire
Enrich
Enroll, Enrollment
Ensample
Enslaved
Ensnare
Ensue
Entangle
Enter, Entering, Entrance
Entertain
Entice, Enticing
Entire
Entreat
Entreat, to Request
Envy, Envying
Ephphatha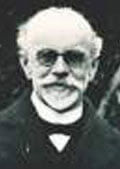 William Edwy Vine
Welcome to the 'Vine's Expository Dictionary of NT Words', one of the dictionaries resources FREELY available on StudyLight.org!
Containing 3,438 entries cross-referenced and cross-linked to other resources on StudyLight.org, this resource can be classified as a required reference book for any good study library.
With over 3,400 entries, this timeless classic is THE reference guide to New Testament Greek words for English readers. It explains the meaning of the original Greek with the added dimension of the context of the Greek word.
All scripture references and reference to other entries within the text have been linked. To use this resource to it's full potential, follow all the links presented within the text of the entry you are reading.
StudyLight relies on cutting-edge technology to enhance your experience through our 'AutoSuggest' feature. To activate this feature you must be using: Apple Safari, Google Chrome, Firefox, Opera and Microsoft Edge or a more recent version of any of these. This feature allows you to start typing your query in the search box. Beginning with the second letter typed, our system will display a drop-down list of suggestions that are found in this resource. Click an entry displayed in the drop-down box and then the 'find' button to view that entry.
If you find a link that doesn't work correctly, please use our convenient contact form. Please tell us the reference work title, entry title and/or number (this can be found in the address line), and a brief description of the error found. We will review and make corrections where needed.
You can also use this form if you have any suggestions about how to improve the usability of this resource.