Lectionary Calendar
Sunday, December 10th, 2023
the Second Week of Advent
Attention!
StudyLight.org has pledged to help build churches in Uganda. Help us with that pledge and support pastors in the heart of Africa.
Click here to join the effort!
Bible Dictionaries
Vine's Expository Dictionary of NT Words
Browse by letter: P
Pain
Painfulness
Pair
Palace
Pale
Palm
Palsy
Pangs
Paper
Paps
Parable
Paradise
Parcel
Parchment
Parents
Part
Partake, Partaker
Partial, Partiality
Particular and Particularly
Parting
Partition
Partly
Partner
Pass, Come to Pass
Passing Over
Passion
Passover
Past
Pastor
Pasture
Path
Patience, Patient, Patiently
Patriarch
Pattern
Pavement
Pay, Payment
Peace
Peace, Peaceable, Peaceably
Peacemaker
Pearl
Peculiar
Pen
Pence, Penny, Pennyworth
Pentecost
Penury
People
Peradventure
Perceive
Perdition
Perfect, Perfectly
Perfection, Perfecting, Perfectness
Perform, Performance
Perhaps
Peril
Perish
Perjured Person
Permission
Permit
Pernicious
Perplex, Perplexity
Persecute, Persecution
Persecutor
Perserverance
Person
Persons
Persuade
Persuasion
Persuasive, Persuasivness
Pertain to
Perverse, Pervert
Pestilence, Pestilent Fellow
Petition
Pharisees
Philosopher
Philosophy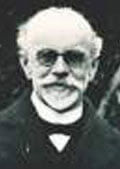 William Edwy Vine
Welcome to the 'Vine's Expository Dictionary of NT Words', one of the dictionaries resources FREELY available on StudyLight.org!
Containing 3,438 entries cross-referenced and cross-linked to other resources on StudyLight.org, this resource can be classified as a required reference book for any good study library.
With over 3,400 entries, this timeless classic is THE reference guide to New Testament Greek words for English readers. It explains the meaning of the original Greek with the added dimension of the context of the Greek word.
All scripture references and reference to other entries within the text have been linked. To use this resource to it's full potential, follow all the links presented within the text of the entry you are reading.
StudyLight relies on cutting-edge technology to enhance your experience through our 'AutoSuggest' feature. To activate this feature you must be using: Apple Safari, Google Chrome, Firefox, Opera and Microsoft Edge or a more recent version of any of these. This feature allows you to start typing your query in the search box. Beginning with the second letter typed, our system will display a drop-down list of suggestions that are found in this resource. Click an entry displayed in the drop-down box and then the 'find' button to view that entry.
If you find a link that doesn't work correctly, please use our convenient contact form. Please tell us the reference work title, entry title and/or number (this can be found in the address line), and a brief description of the error found. We will review and make corrections where needed.
You can also use this form if you have any suggestions about how to improve the usability of this resource.