Lectionary Calendar
Monday, September 25th, 2023
the Week of Proper 20 / Ordinary 25

Bible Encyclopedias
Cyclopedia of Biblical, Theological and Ecclesiastical Literature
Browse by letter: A
Abba
Abbacy
Abbadie, Jacques
Abbadopresbuteros
Abbahu
Abbandus (or Abandus)
Abbanus
Abbas
Abbassides
Abbat
Abbati
Abbatia
Abbatissa
Abbe
Abbe Commendataire
Abbes, Guillaume
Abbes, James
Abbess
Abbey
Abbey, David a.
Abbo
Abbo a Bishop of Soissons
Abbo Bishop of Nevers
Abbot
Abbot, Abiel
Abbot, Benjamin
Abbot, Ezra, D.D., LL.D.
Abbot, George
Abbot, Gorham Dummer
Abbot, Jacob
Abbot, John Emery
Abbot, John Lovejoy
Abbot, Robert
Abbot, Robert (2)
Abbot-Hull
Abbots, Arch, Commendatory, Crosiered, Field, Lay, Ecumenical, Regular, Secular.
Abbott, Alfred Freeman
Abbott, Amos
Abbott, Benjamin
Abbott, Charles F.
Abbott, Elisha L.
Abbott, George
Abbott, Jacob
Abbott, Jacob Jackson, D.D.
Abbott, John Stephens Cabot, D.D.
Abbott, Joseph DD.D..
Abbott, Pitson Joseph
Abbott, Samuel
Abbott, Thomas J.
Abbott, William Penn
Abbreviation
Abbreviator
Abbt, Thomas
Abbuna
Abbuto
Abda
Abdal
Abdallah ben-al-Phadeli
Abdallah Ibn-Taib Abul-Faraj
Abdecalis (Abdechalis, or Abdella)
Abdeel
Abdelmesias
Abderus
Abdianus
Abdias
Abdias, ben-Shalom
Abdiel
Abdiesus
Abdissi (Abdisu, Abd-Jesu, or Hebed-Gesu)
Abdon
Abdon (Abdo, or Abdus) and Sennen (Sennes, or Sennis)
Abecedarian Hymns or Psalms
Abecedarians
Abed-Nego
Abeel, David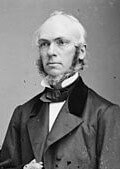 John McClintock & James Strong
Welcome to the 'Cyclopedia of Biblical, Theological and Ecclesiastical Literature', one of the encyclopedias resources FREELY available on StudyLight.org!
Containing 49,814 entries cross-referenced and cross-linked to other resources on StudyLight.org, this resource can be classified as a required reference book for any good study library.
The Cyclopaedia of Biblical, Theological and Ecclesiastical Literature is a reference work of ten volumes and two supplements published in the 19th century, co-authored by John McClintock, academic and minister, and Dr. James Strong, professor of exegetical theology.
All scripture references and reference to other entries within the text have been linked. To use this resource to it's full potential, follow all the links presented within the text of the entry you are reading.
StudyLight relies on cutting-edge technology to enhance your experience through our 'AutoSuggest' feature. To activate this feature you must be using: Apple Safari, Google Chrome, Firefox, Opera and Microsoft Edge or a more recent version of any of these. This feature allows you to start typing your query in the search box. Beginning with the second letter typed, our system will display a drop-down list of suggestions that are found in this resource. Click an entry displayed in the drop-down box and then the 'find' button to view that entry.
If you find a link that doesn't work correctly, please use our convenient contact form. Please tell us the reference work title, entry title and/or number (this can be found in the address line), and a brief description of the error found. We will review and make corrections where needed.
You can also use this form if you have any suggestions about how to improve the usability of this resource.