Attention!
Tired of seeing ads while studying? Now you can enjoy an "Ads Free" version of the site for as little as 10¢ a day and support a great cause!
Click here to learn more!
Bible Commentaries
The Church Pulpit Commentary
Old Testament
New Testament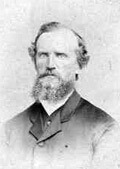 James Nisbet
With nearly 5,000 pages and 20 megabytes of text, this 12 volume set contains concise comments and sermon outlines, perfect for preaching, teaching, or just another perspective on a passage for any lay person.

James Nisbet compiled and edited the Church Pulpit Commentary. Over 100 authors wrote short essays, sermon outlines, and sermon illustrations for selected verses of the Bible. The authors include Handley Carr Glyn (H.C.G) Moule, F.D. Maurice, and many other bishops and pastors.

As with many commentaries of this nature, the New Testament contains substantially more comments than the Old Testament. This is not the famouse Pulpit Commentary. This is a different commentary. Not every verse includes a comment.
Lectionary Calendar
Wednesday, January 26th, 2022
the Third Week after Epiphany