Attention!
StudyLight.org has pledged to build one church a year in Uganda. Help us double that pledge and support pastors in the heart of Africa.
Click here to join the effort!
Bible Commentaries
College Press Bible Study Series
Old Testament
New Testament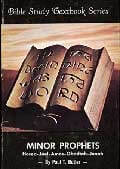 The College Press Bible Study Textbook Series, the "Old Green Commentaries", includes 59 books and over 30,000 pages of filled with invaluable insight into God's Word. This well-known and respected classic study series includes outlines, introductions, essays, paraphrases, surveys, maps, illustrations and questions to engage the reader.

For many preachers and laymen, a coule of volumes from this series was the genesis of their library.

This is not a traditional commentary rather a textbook. The difference is the amount of time required to read an entry, the presentation of material, and the amount of material. This set is not intended to be a quick reference.
Lectionary Calendar
Wednesday, January 19th, 2022
the Second Week after Epiphany